90%
of people with glaucoma are unaware of it at the time of diagnosis.
Regular eye checks are Important
Glaucoma
All about Glaucoma
Procedures
Minimally invasive procedures
Micro-invasive glaucoma surgery is the latest advance in surgical treatment for glaucoma, which aims to reduce intraocular pressure by either increasing outflow of aqueous humor or reducing its production. MIGS comprises a group of surgical procedures which share common features. MIGS procedures involve a minimally invasive approach, often with small cuts or micro-incisions through the cornea that causes the least amount of trauma to surrounding scleral and conjunctival tissues. While some of these procedures have traditionally been labelled MIGS and others have not, in common they are minimally invasive though they differ in mechanism of action.
MicroPulse Cyclophotocoagulation
A non-invasive laser treatment of the part of the eye that produces fluid. Designed to allow tissue to cool between pulses, minimising tissue damage.
High Intensity Focused Ultrasound
Delivers high frequency ultrasound precisely to the part of the eye that produces fluid.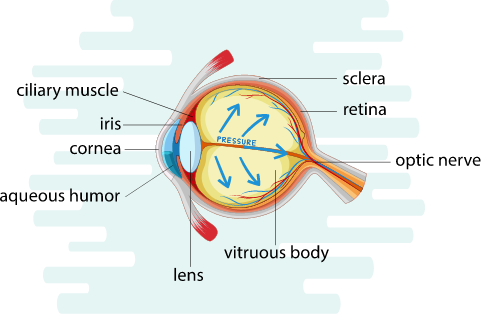 Operations
Traditional operations
Trabeculectomy
Trabeculectomy is an operation to lower the pressure in the eye. It is performed by creating a small channel in the wall of the eye which is covered by a thin trap.
Aqueous shunt
An aqueous shunt is a small silicone tube that drains fluid from inside the eye to a small reservoir which sits next to the white part of the eye.